** New Listing **
Fox Hill Estates Lots
These parcels are located Fox Hill Estates in beautiful Lemont, Il just south of the Ruffle Feathers golf course. The lot sizes are;




12905 Nordic Lane

.46 acres

$130,000.00

13860 Kit Lane

.86 acres

$110,000.00

13750 Dixon Lane

.51 acres

$129,000.00

13090 Silver Fox Drive

.50 acres

$135,000.00

Total Acres and Price

2.33 acres

$504,000.00
Property Details
** New Listing **
40 Acre Storm Road Farm
This 40 acre, relatively flat great producing farm is located south of downtown Gardner, IL in Grundy county. Frontage on the Storm Road Blacktop. Creek runs though the property.
Property Details
** Price Reduced **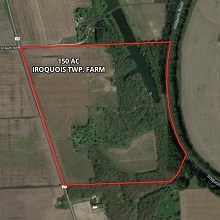 150 Ac Iroquois River Recreational Farm
Nice combination farm with hunting, fishing, camping on site. Lake and cabin for recreational use and tillable acres for income. Iroquois County is within two hours of the Chicago Loop.
Property Details
** View More Properties **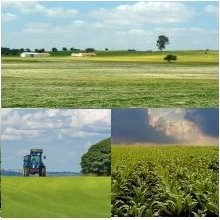 View All Properties
View more Illinois farmland, industrial land, retail and commercial land, residential development land or finish commercial lots, residential lots and industrial lots.
View All Properties
available properties
sold properties
property alerts
What's News
---
---
Search Our Properties
---
---
About Us
---

Goodwin & Associates Real Estate, LLC was formed in 1996 by Mark Goodwin, a University of Illinois graduate and vocational agriculture teacher. His firm numbers among the best real estate firms in the area for buyers and sellers of farm, commercial, development and residential land. Read More
property alerts
Be alerted to new listings, changes in current listings, and closings as a way to keep your finger on the pulse of the land market.