Why is farm drainage so important? What is farm drainage?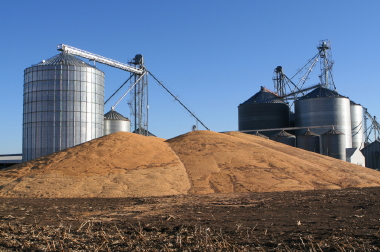 Farm drainage tile has proven to be a very good investment. As farmers started to use GPS monitors in the combine to record crop yields across the field, an interesting trend started to appear. In average or wet years, the area over or near the tile line showed a consistent increase in yields. Believe it or not, too much groundwater can be a major limiting factor in the productivity of a farm field. Roots need air, and if the soil is saturated not enough air gets to the roots. This decreases the amount of nutrients the plant can absorb and thus reduces overall yields. Farm tile is not inexpensive and can vary greatly from one field to another based on access to drainage outlets.
Associated Links
---
Overview
Additional Services
Helpful Links
Newsletters
News
What's News
Accredited Land Consultant (ALC)
2011 Award Recipient
Rotary International Member
CCIM Certified
REALTORS® Land Institute (RLI)
2011 Award Recipient
property alerts
Be alerted to new listings, changes in current listings, and closings as a way to keep your finger on the pulse of the land market.