What other lease options do I have?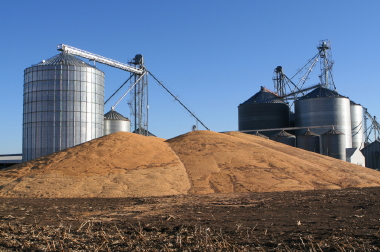 Like with any investment, there are many ways to structure a lease. The farm lease is no exception. The traditional farm lease was called a crop share lease. This type of lease allowed for the crop input expenses to be split equally between land owner and tenant and the crop income to be split equally. The tenant supplied labor and machinery; land owner provided the land and paid the real-estate taxes. This lease has evolved into many different split arrangements. Many factors - soil quality, input expenses paid and landowner level of risk,for example, will determine if an income split is 50/50, 60/40, 70/30 or even 80/20. What is becoming a more popular form of lease is the simple cash rent lease. It is less risky and less time consuming than a crop share lease for many non-farm family members or investors find the crop share lease to be more risky and time consuming. This type of lease has several benefits:
One or two cash rent checks per year
No dealing with input expenses
Easier disbursement of income to multiple owners
Known dates to expect cash rent income
There are many other lease formats; bushel leases, custom farm lease, variable cash rent lease, cash rent with bonus.
Associated Links
---
Overview
Additional Services
Helpful Links
Newsletters
News
What's News
Accredited Land Consultant (ALC)
2011 Award Recipient
Rotary International Member
CCIM Certified
REALTORS® Land Institute (RLI)
2011 Award Recipient
property alerts
Be alerted to new listings, changes in current listings, and closings as a way to keep your finger on the pulse of the land market.