160 Acre Haage farm, Crete
| | |
| --- | --- |
| Status: | Sold |
| County: | Will |
| Township: | Crete Township |
| Address: | 1455 W. Goodenow Rd Beecher IL 60401 |
| Gross Land Area: | 160 Acres |
| | Hectare Conversion |
| Property Type: | Farmland with house, toolsheds, grain storage and other small buildings |
| Possible Uses: | Agriculture, Residential |
| Total Investment: | $1,468,750.00 |
| | Monetary Conversion |
| Unit Price: | $8,250 per acre for 155 acres of farmland and $190,000 for 5 acre building site |
| Sold Price: | $1,320,000 |
| Productivity Index (PI): | PI of 116 |
| Buildings: | Full set of farm buildings, house, grain storage, tool sheds, corn crib, other small out buildings. |
| Zoning: | Agriculture |
For more information contact:
Mark Goodwin
1-815-741-2226
1-815-741-2226
mgoodwin@bigfarms.com
Goodwin & Associates Real Estate, LLC
is an AGENT of the SELLERS.
** Sold **
+ View Brochure
Property Overview
Good 160 acres in Crete Township, but with a Beecher address. Full set of farm buildings, house, tool sheds, corn crib, quonset building, grain storage and one small out buildings in need or repair. Great location near highway transportation, with low Will County taxes.
+ View Brochure
+ View Property Disclaimer and Disclosure.
Property Map
Listing Details
General Information

Listing Name:
160 Acre Haage Farm, Crete Township, Will County Illinois
Tax ID Number/APN:
23-15-32-300-001-0000 (South 80 acres)
23-15-32-100-001-0000 (North 80 acres)
Possible Uses:
Farm is in an area of potential industrial development.
Zoning:
Agriculture
Sale Terms:
Sellers are looking for a cash sale

Area & Location

Location Description:
Eastern part of Will and south of Cook County. The farm has good frontage on Goodenow road and Ashland Ave. Section 32 of Crete Township, Will County. The farm is adjacent to the proposed Center Point Crete Inter-modal terminal. This facility was never built.
Site Description:
Typical farmland parcel for the area. The farm is split by Goodenow road, with 80 acres on the north side of Goodenow and 80 with an old set of farm building on the south side of Goodenow.
Highway Access:
The parcel is approximately 1.25 miles east to Rt. 1 (Dixie Hwy) and I-394. 394 allows for easy access to 80-94 expressway to the north. I-57 access is approximately 8 miles west.
Road Type:
Asphalt County road.
Property Visibility:
Excellent
Largest Nearby Street:
Rt 1 or I-394 expressway.

Land Related

Lot Frontage (Feet):
Quarter mile of frontage on Goodenow road and half mile of frontage on Ashland Ave.
Yield History:
Year Corn Soybeans
2015 141 40
2014 131 56
2013 132 40
2012 153 43
2011 156 27
Tillable Acres:
Approximately 139 tillable acres
Buildings:
Old set of farm buildings. House, corn crib, garage, two functional tool sheds, 10,000 bushels of grain storage and small shop building.
Flood Plain or Wetlands:
Flood plain map included with this package.
Topography:
Gently rolling

Financials

Finance Data Year:
2015
Real Estate Taxes:
Total tax bill in 2015 was $2,337 or $14.60 per acre.
Investment Amount:
Ownership is asking $8,250 per acre for 155 acres and $190,000 for 5 acres and farm buildings.

Location

Address:
1455 W. Goodenow Road Beecher, IL
County:
Will
MARK GOODWIN PROFESSIONAL BIOGRAPHY
It is difficult to find a real estate professional that specializes in Illinois Land Brokerage. Our services area includes Will County, Grundy County, Kendall County, LaSalle County, Kane County, Kankakee County, Livingston County, and Ford County. Illinois Land Brokerage is a very specialized segment of the real estate brokerage industry. Knowledgeable Land Brokers are difficult to find. Many agents can sell a farm, but how many have the experience and qualifications of Goodwin and Associates?
Mark Goodwin is a Illinois Land Broker who can advise you about your land asset. It takes an experienced Illinois Land Broker to understand how best to market your land asset or find the property that best fits the investors needs or desires. Goodwin and Associates is the Land Broker for you in Illinois. We can help you with the marketing of your farm, residential development land, industrial land and commercial land or help with the selection of farmland, commercial land, retail land, industrial land, residential development land, residential lots, industrial lots and commercial lots. We are here to help you reach your goals.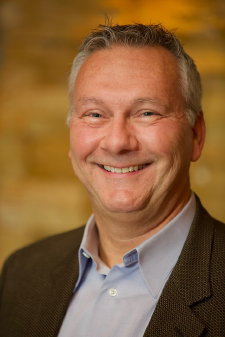 For more information about property for sale in Beecher, Illinois (Crete Township Township, Will County) contact:
Mark Goodwin - Illinois Land Broker
1-815-741-2226
1-815-741-2226
mgoodwin@bigfarms.com
Goodwin & Associates Real Estate, LLC
is an AGENT of the SELLERS.
newsletter/property alert sign up