Haley 16 Acres with House & Garage
| | |
| --- | --- |
| Status: | Sold |
| County: | Will |
| Township: | Wilton |
| Address: | 16350 West Arsenal Road Wilmington IL 60481 |
| Gross Land Area: | Total of 16 acres with an additional 16 acres available. |
| | Hectare Conversion |
| Property Type: | Farmland with small house and garage. Buildings being sold "As Is" |
| Possible Uses: | Ag Production, Residential, Recreational, Sm Bus. |
| Total Investment: | $159,000 |
| | Monetary Conversion |
| Unit Price: | $9,937 per acres |
| Sold Price: | 150,000 |
| Productivity Index (PI): | Soil PI is 126.3 |
| Buildings: | Small two story house and garage |
| Utilities: | Electric, working water well and septic system |
| Zoning: | Homestead |
For more information contact:
Mark Goodwin
1-815-741-2226
1-815-741-2226
mgoodwin@bigfarms.com
Goodwin & Associates Real Estate, LLC
is an AGENT of the SELLERS.
** Sold **
+ View Brochure
property alerts
Be alerted to new listings, changes in current listings, and closings as a way to keep your finger on the pulse of the land market.
Property Overview
Almost an unlimited number of uses. 16 acres with an additional 16 acres available. House is live-able, but needs significant work. Garage in good shape. Good quality farmland for income, plant an orchard, nursery stock, organic crops. Construct a storage shed and run your small business next to your home. Current zoning is Agriculture. The proposed Illiana expressway will be approximately 1/2 mile away from this property and between two different access points.
+ View Brochure
+ View Property Disclaimer and Disclosure.
Property Video
Property Map
Listing Details
General Information

Listing Name:
Haley 16 Acre
Tax ID Number/APN:
Part of Tax ID# 13-19-18-400-003. Partisan has been done, but separate Tax ID numbers are not currently available.
Possible Uses:
Homestead with farmland for rental income. Great place for small business that needs storage or shop facilities. Quality farmland for planting nursery stock, organic vegetables, orchard. Endless possibilities.
Zoning:
Agriculture
Sale Terms:
Cash at closing

Area & Location

School District:
Peotone Unit School District 207U
Market Type:
Mostly vacant farmland with small house and garage. Several nice mature trees.
Location Description:
Wilmington and Wilton Center north of Wilmington-Peotone road.
Site Description:
Flat vacant farmland with house and garage. Gravel road between two proposed access points to the future Illiana Expressway.
Side of Street:
North
Highway Access:
Yes, in close proximity to several interstate highways, I-55, I-80, I-57 and the future Illiana Expressway
Road Type:
The farm is on a Gravel road.
Legal Description:
The west 16 acres of the south half of the SE 1/4 of section 18, Wilton Township, T.33N. - R.11E, Will County Illinois.
Largest Nearby Street:
Wilmington-Peotone road is one mile south. Chicago road is two miles west.

Land Related

Lot Frontage (Feet):
The property has 525 feet of frontage on West Arsenal Road.
Lot Depth:
The property is 1320 feet in depth.
Buildings:
Old two story farmhouse that needs TLC. Owner lives in the house, but it needs work. Three bedrooms, one bath, kitchen, living room, dining room, porch. Three car garage. Selling the buildings "As Is".
Zoning Description:
Agriculture
Flood Plain or Wetlands:
None
Topography:
Flat
Soil Type:
Soil types on the farm are Elliott and Ashgum.
Available Utilities:
Electric is available, the house uses a private well and Septic system. Heating fuel source is propane.

Financials

Real Estate Taxes:
Tax bill has not been split at this time.
Investment Amount:
$159,000 or $9,937 per acre

Location

Address:
16350 West Arsenal Road, Wilmington, IL 60481
County:
Will
MSA:
Chicago-Joliet
MARK GOODWIN PROFESSIONAL BIOGRAPHY
It is difficult to find a real estate professional that specializes in Illinois Land Brokerage. Our services area includes Kendall County, Grundy County, Kane County, LaSalle County, Kankakee County, Livingston County, Ford County,Bureau, Henry County, Kane County, Dekalb County, Lake County, Iroquois County, Vermilion County, Kankakee County, and Cook County. Illinois Land Brokerage is a very specialized segment of the real estate brokerage industry. Knowledgeable Land Brokers are difficult to find. Many agents can sell a farm, but how many have the experience and qualifications of Goodwin and Associates?
Mark Goodwin is a Illinois Land Broker who can advise you about your land asset. It takes an experienced Illinois Land Broker to understand how best to market your land asset or find the property that best fits the investors needs or desires. Goodwin and Associates is the Land Broker for you in Illinois. We can help you with the marketing of your farm, residential development land, industrial land and commercial land or help with the selection of farmland, commercial land, retail land, industrial land, residential development land, residential lots, industrial lots and commercial lots. We are here to help you reach your goals.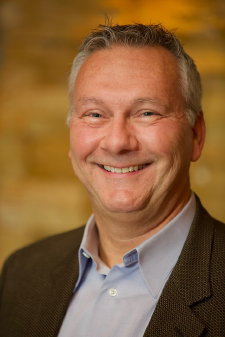 For more information about property for sale in Wilmington, Illinois (Wilton Township, Will County) contact:
Mark Goodwin - Illinois Land Broker
1-815-741-2226
1-815-741-2226
mgoodwin@bigfarms.com
Goodwin & Associates Real Estate, LLC
is an AGENT of the SELLERS.