60 AC Green Garden Twp Farm
| | |
| --- | --- |
| Status: | Active |
| County: | Will |
| Township: | Green Garden |
| Address: | W Manhattan-Monee Road Frankfort IL 60423 |
| Gross Land Area: | 60.3 Acres |
| | Hectare Conversion |
| Property Type: | Agricultural Farmland |
| Possible Uses: | Agricultural Production, Possible Development |
| Total Investment: | $841,185.00 |
| | Monetary Conversion |
| Unit Price: | $13,950.00 per acre |
| Productivity Index (PI): | 120.5 |
| Buildings: | No Buildings |
| Zoning: | A-1, Agriculture |
For more information contact:
Mark Goodwin
1-815-741-2226
1-815-741-2226
mgoodwin@bigfarms.com
Goodwin & Associates Real Estate, LLC
is an AGENT of the SELLERS.
** New Listing **
+ View Brochure
property alerts
Be alerted to new listings, changes in current listings, and closings as a way to keep your finger on the pulse of the land market.
Property Overview
This 60 acre parcel of vacant farmland is located across the street from the Green Garden Country Club off of Manhattan-Monee Road, between S Center Road and S 88th Avenue, in Frankfort, IL. With this property being mostly tillable acreage, it is prime farmland but the location also gives it development potential. This property is also located next door to the Peotone Intermediate Center (Grades 4 & 5).
Frankfort, Illinois, is a charming locale that offers the perfect blend of suburban tranquility and rural beauty. Nestled in the heart of the Midwest, Frankfort boasts lush, picturesque landscapes that are ideal for farming. The area's rich, fertile soil provides an excellent foundation for agricultural endeavors. Additionally, Frankfort is renowned for its tight-knit community, excellent schools, and a thriving local economy, creating a wonderful environment for families and individuals alike. With its close proximity to Chicago and its scenic countryside, Frankfort strikes a harmonious balance between the convenience of urban living and the serenity of rural life, making it an exceptional place to call home.
+ View Brochure
+ View Property Disclaimer and Disclosure.
Property Map
Listing Details
General Information

Listing Name:
60 AC Green Garden Twp Farm
Tax ID Number/APN:
18-13-15-300-017-0000
Possible Uses:
Agricultural Production, Possible Development for residential estate type lots through Will County land use department.
Zoning:
A-1, Agriculture

Area & Location

School District:
Peotone CUSD 207U (P-12)
Location Description:
This property is located between Manhattan and Monee, just south of Frankfort, in Will County, IL. With frontage on Manhattan-Monee road, between S Center Road and S 88th Avenue, the property is located near the Peotone Intermediate Grade School.
Site Description:
This 60.3 acre property is currently vacant farmland with no buildings. There is a tree line that helps to separate most of the property line from the neighboring parcels.
Side of Street:
This property is located on the north side of Manhattan-Monee Road.
Highway Access:
The property has frontage Manhattan-Monee road, but I-57 is about 4.3 miles to the east and US Highway 45 is about 2.1 miles to the west.
Road Type:
All surrounding roads are asphalt/blacktop.
Property Visibility:
The property is visible from Manhattan-Monee Road. Excellent exposure to passing traffic and the Green Garden Country Club.
Largest Nearby Street:
Manhattan-Monee road which this property has frontage on, is the largest nearby street. IL Rt 45 is only 2.25 miles west of the farm.
Transportation:
University Park Metra Station is about 7.8 miles northeast, while the Manhattan Metra Station is about 8.1 miles directly west. Midway Airport is about 32 miles away and O'Hare Airport is about 55 miles away.

Land Related

Lot Frontage (Feet):
The property has approximately 1,304 feet of frontage with US Route 6.
Tillable Acres:
This property is 98% tillable with 59.08 tillable acres.
Buildings:
There are no buildings on this property.
Flood Plain or Wetlands:
Please see wetland and FEMA maps provided by Surety Maps.
Topography:
Please see topographical maps provided by Surety Maps.
FSA Data:
59.08 Acres of Crop Land
Corn base of 36.23 acres with a PLC Yield of 108
Soybean base of 21.88 acres with a PLC Yield of 32
Soil Type:
The primary soils on this farm are:
Elliott silty clay loam (146B2)
Ashkum silty clay loam (232A)

Please see soil map provided by Surety Maps.
Available Utilities:
Utilities would be provided by individual land owners if developed into residential lots. Well and Septic systems would be needed.

Financials

Finance Data Year:
2022 Taxes, Paid 2023
Real Estate Taxes:
$1,318.82
Investment Amount:
The farm is being offered at $13,950 per acre for a total investment amount of $841,185.00

Location

Address:
W Manhattan-Monee Road
Frankfort, IL 60423
County:
Will County
MARK GOODWIN PROFESSIONAL BIOGRAPHY
It is difficult to find a real estate professional that specializes in Illinois Land Brokerage. Our services area includes Kendall County, Grundy County, Kane County, LaSalle County, Kankakee County, Livingston County, Ford County,Bureau, Henry County, Kane County, Dekalb County, Lake County, Iroquois County, Vermilion County, Kankakee County, and Cook County. Illinois Land Brokerage is a very specialized segment of the real estate brokerage industry. Knowledgeable Land Brokers are difficult to find. Many agents can sell a farm, but how many have the experience and qualifications of Goodwin and Associates?
Mark Goodwin is a Illinois Land Broker who can advise you about your land asset. It takes an experienced Illinois Land Broker to understand how best to market your land asset or find the property that best fits the investors needs or desires. Goodwin and Associates is the Land Broker for you in Illinois. We can help you with the marketing of your farm, residential development land, industrial land and commercial land or help with the selection of farmland, commercial land, retail land, industrial land, residential development land, residential lots, industrial lots and commercial lots. We are here to help you reach your goals.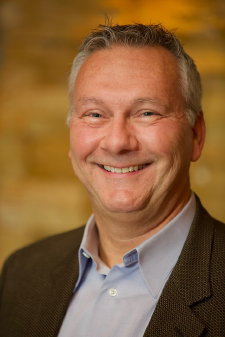 For more information about property for sale in Frankfort, Illinois (Green Garden Township, Will County) contact:
Mark Goodwin - Illinois Land Broker
1-815-741-2226
1-815-741-2226
mgoodwin@bigfarms.com
Goodwin & Associates Real Estate, LLC
is an AGENT of the SELLERS.