21.75 Acre Custer Park Vineyard
| | |
| --- | --- |
| Status: | Active |
| County: | Will |
| Township: | Custer |
| Address: | 36907 Ohlhues Rd. Custer Park IL 60481 |
| Gross Land Area: | 21.75 Acres |
| | Hectare Conversion |
| Property Type: | Vineyard |
| Possible Uses: | Vineyard, Winery with Home |
| Total Investment: | $1,295,000.00 |
| | Monetary Conversion |
| Productivity Index (PI): | 98.1 |
| Buildings: | There is a home with a pool, Winery with Fermentation tanks |
| Utilities: | Well & Septic |
For more information contact:
Mark Goodwin
1-815-741-2226
1-815-741-2226
mgoodwin@bigfarms.com
Goodwin & Associates Real Estate, LLC
is an AGENT of the SELLERS.
** Price Reduced **
+ View Brochure
property alerts
Be alerted to new listings, changes in current listings, and closings as a way to keep your finger on the pulse of the land market.
Property Overview
This is a working Commercial Vineyard with a 2700 SF processing facility on site and 4200 SF Victorian Home. This beautiful 21.75 acres is located between Kankakee and Braidwood off IL. Rt. 113 in Custer Park. This is the only Vineyard in Will County.
There are approximately 5 acres of planted mature producing vine on site. There are currently approximately 2000 vines with room to double or triple production. The recent wine production has been about 2400 gallons. This link will take you to the Vineyards website https://mistiehillvineyard.com/
The 4200 SF Victorian home was custom built by owner in 2001. The MLS# for this home is 11400321 co-listed with Roger & Melody Lewis. There is an above ground pool with deck.
The production facility has all the fermentation tanks, and equipment for producing wine on site. The equipment is negotiable. The owners are keeping the Mistie Hill label and it will not be part of the sale. Production figures are available for serious buyers. This relatively flat, deep 21.75-acre parcel has a soil PI of 98
+ View Brochure
+ View Property Disclaimer and Disclosure.
Property Video
Property Map
Listing Details
General Information

Listing Name:
21.75 Acre Custer Park Vineyard
Tax ID Number/APN:
01-25-31-100-007-0000
01-25-31-100-008-0000
Possible Uses:
Vineyard and farm. Family business with home or Bed and Breakfast.
Zoning:
Agriculture

Area & Location

School District:
Reed Custer Community Unit School District 255U
Location Description:
This 21.75 acre parcel is located between Braidwood and Kankakee, IL off of route 113 in Custer Park. This relatively flat parcel is home to the 1100 vine Mistie Hill Vineyard.
Site Description:
This parcel is relatively flat with a beautiful home and winery on the property. The parcel also is wooded on the south end of the parcel.
Side of Street:
This 21.75 acre parcel sits on teh east side of Ohlhues Road.
Highway Access:
The I-55 Interchange in Braidwood is less than 10 miles to the north and west.
Road Type:
The road is tar & chip construction.
Property Visibility:
This parcel sits directly on Ohlhues Road
Largest Nearby Street:
The largest nearby Street is Highway 113 located 2.2 miles to the north. 3500 cars travel along Hwy. 113 daily
Transportation:
Manhattan Il Metra Station is 13 miles away. Midway airport is located 57.6 miles via I-55. Easy access to both I-57 in Kankakee or I-55 in Braidwood.

Land Related

Lot Frontage (Feet):
The 21.75 acre parcel has 586 feet of frontage along Ohlhues Road.
Yield History:
2000 vines are producing about 2400 gallons of wine annually.
Lot Depth:
This parcel is 1547 feet deep from east to west.
Buildings:
This parcel has a home, garage and out building holding the fermentation/winery for the Mistie Hills Vineyard. 4200 SF Victorian Home built in 2001 by current owner. 2700 SF wine making facility with 900 SF of attic storage.
Flood Plain or Wetlands:
There are no flood zones or wetlands on the property. For further detail a wetlands map is included in the brochure
Topography:
This parcel is relatively flat. Greater detail can be found in the Contour, Hillshade and Topography maps in the brochure.
Soil Type:
49A - Watseka Loamy Fine Sand
98B - Ade Loamy Fine Sand
201A - Gilford Loamy Fine Sand
Available Utilities:
This is rural site. Well and septic are required.

Financials

Finance Data Year:
2020 taxes paid in 2021
Real Estate Taxes:
01-25-31-100-007-0000 $7422.62
01-25-31-100-008-0000 $25.96
for a total of $7448.58
Investment Amount:
The owners are looking to sell the 21.75 acre with home, buildings and vineyard for $1,295,000.00. This does not include the Mistie Hill label or processing equipment. The equipment is available for purchase, but owners are keeping the Mistie Hill Label.

Location

Address:
36907 S OHLHUES RD
CUSTER PARK
IL 60481
County:
Will County
MARK GOODWIN PROFESSIONAL BIOGRAPHY
It is difficult to find a real estate professional that specializes in Illinois Land Brokerage. Our services area includes Kendall County, Grundy County, Kane County, LaSalle County, Kankakee County, Livingston County, Ford County,Bureau, Henry County, Kane County, Dekalb County, Lake County, Iroquois County, Vermilion County, Kankakee County, and Cook County. Illinois Land Brokerage is a very specialized segment of the real estate brokerage industry. Knowledgeable Land Brokers are difficult to find. Many agents can sell a farm, but how many have the experience and qualifications of Goodwin and Associates?
Mark Goodwin is a Illinois Land Broker who can advise you about your land asset. It takes an experienced Illinois Land Broker to understand how best to market your land asset or find the property that best fits the investors needs or desires. Goodwin and Associates is the Land Broker for you in Illinois. We can help you with the marketing of your farm, residential development land, industrial land and commercial land or help with the selection of farmland, commercial land, retail land, industrial land, residential development land, residential lots, industrial lots and commercial lots. We are here to help you reach your goals.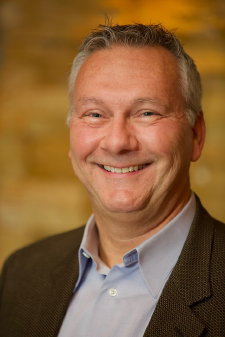 For more information about property for sale in Custer Park, Illinois (Custer Township, Will County) contact:
Mark Goodwin - Illinois Land Broker
1-815-741-2226
1-815-741-2226
mgoodwin@bigfarms.com
Goodwin & Associates Real Estate, LLC
is an AGENT of the SELLERS.