13090 Silver Fox Drive Fox Hills Estate
| | |
| --- | --- |
| Status: | Sold |
| County: | Cook |
| Township: | Lemont |
| Address: | See Below Lemont IL 60439 |
| Gross Land Area: | .50 acres |
| | Hectare Conversion |
| Property Type: | Residential |
| Possible Uses: | Vacant land zoned residential |
| Total Investment: | $135,000.00 |
| | Monetary Conversion |
| Unit Price: | Varies per lot (see below) |
| Sold Price: | $122,500.00 |
| Buildings: | These parcels do not have any buildings |
| Utilities: | All utilities are available |
| Zoning: | Residential |
For more information contact:
Mark Goodwin
1-815-741-2226
1-815-741-2226
mgoodwin@bigfarms.com
Goodwin & Associates Real Estate, LLC
is an AGENT of the SELLERS.
** Sold **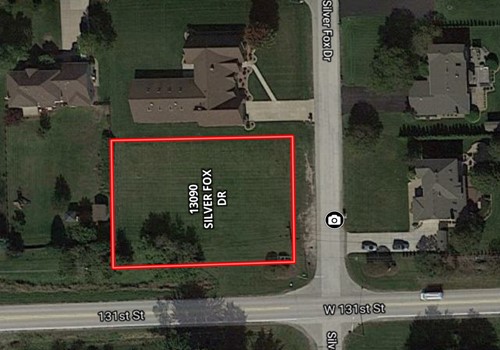 + View Brochure
property alerts
Be alerted to new listings, changes in current listings, and closings as a way to keep your finger on the pulse of the land market.
Property Overview
This beautiful location is in Village of Lemont, Cook County, IL. It is located south of Ruffled Feathers Golf Course and 35 minutes south of Chicago. Lemont boasts a rejuvenated downtown area with Breweries and restaurants plus a great school system.
13090 Silver Fox Drive
21,824 SF
$135,000.00
The dimensions of this lot are 127' x 169'
+ View Brochure
+ View Property Disclaimer and Disclosure.
Property Notes
Additional lots that are available
12905 Nordic Lane
20,113 SF
$130,000.00
13820 Kit Lane
23,673 SF
$145,000.00
13860 Kit Lane 37,730 SF
$125,000.00
Property Map
Listing Details
General Information

Listing Name:
13090 Silver Fox Drive Fox Hill Estates
Tax ID Number/APN:
22-34-106-035-0000

Possible Uses:
Residential
Zoning:
This parcel is zoned residential by the county of Cook.

Area & Location

School District:
Lemont High School 210
Lemont-Bromberek Combined SD 113A
Location Description:
Located approximately 25 miles southwest of downtown Chicago, Lemont is well connected to the region through waterways and interstates. Large land holders including neighboring Argonne National Laboratory and Cog Hill Golf Course all take advantage of the accessible location.

Forest preserves to the north and east of the community and waterways to the north and west keep Lemont somewhat buffered and separated from surrounding suburbs. This greenbelt contributes to a unique community identity and provides abundant recreation amenities.
Site Description:
This lot is in unincorporated Lemont Township, Cook County, IL in prestigious Fox Hill Estates subdivision. The lot is dirt ready for homes to be built.
Side of Street:
This lot sits on the west side of Silver Fox Drive and on the north side of 131st Street.
Highway Access:
The I-355 interchange is located 3.4 miles to the west of this lot.
Road Type:
The roads are paved asphalt blacktop construction.
Property Visibility:
The lot is located in Fox Hill Estates near the corner of 131st and Parker in Lemont.
Largest Nearby Street:
Parker and 131st are the largest nearby streets.
Transportation:
The Metra Train Station is in downtown Lemont which is 3.8 miles from this location. Lemont is also 20 miles from Midway Airport via I-355 and I-55.

Land Related

Lot Frontage (Feet):
The lot has 127 feet of frontage on Silver Fox Drive. See the gallery for approximate lot dimensions.
Lot Depth:
The lot is 169 feet deep. See the gallery for the approximate dimensions of the lot.
Buildings:
There are no buildings currently on this lot.
Flood Plain or Wetlands:
There are no wetlands or flood plains on this lot.
Topography:
The parcel is relatively flat.
Available Utilities:
All of the utilities are available for this lot.

Financials

Finance Data Year:
2019 taxes paid in 2020
Real Estate Taxes:
22-34-106-035-0000 13090 Silver Fox $1168.56
Investment Amount:
13090 Silver Fox Drive 21,824 SF $135,000.00


Location

Address:
13090 Silver Fox Drive
Lemont, IL 60439
County:
Cook
MARK GOODWIN PROFESSIONAL BIOGRAPHY
It is difficult to find a real estate professional that specializes in Illinois Land Brokerage. Our services area includes Kendall County, Grundy County, Kane County, LaSalle County, Kankakee County, Livingston County, Ford County,Bureau, Henry County, Kane County, Dekalb County, Lake County, Iroquois County, Vermilion County, Kankakee County, and Cook County. Illinois Land Brokerage is a very specialized segment of the real estate brokerage industry. Knowledgeable Land Brokers are difficult to find. Many agents can sell a farm, but how many have the experience and qualifications of Goodwin and Associates?
Mark Goodwin is a Illinois Land Broker who can advise you about your land asset. It takes an experienced Illinois Land Broker to understand how best to market your land asset or find the property that best fits the investors needs or desires. Goodwin and Associates is the Land Broker for you in Illinois. We can help you with the marketing of your farm, residential development land, industrial land and commercial land or help with the selection of farmland, commercial land, retail land, industrial land, residential development land, residential lots, industrial lots and commercial lots. We are here to help you reach your goals.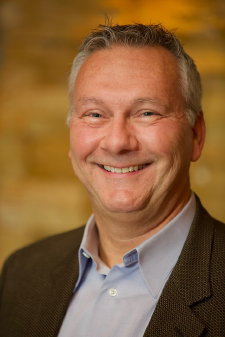 For more information about property for sale in Lemont, Illinois (Lemont Township, Cook County) contact:
Mark Goodwin - Illinois Land Broker
1-815-741-2226
1-815-741-2226
mgoodwin@bigfarms.com
Goodwin & Associates Real Estate, LLC
is an AGENT of the SELLERS.