Chestnut Grove 39 Ac Land Site
| | |
| --- | --- |
| Status: | Sold |
| County: | DeKalb |
| Township: | Cortland |
| Gross Land Area: | 39.65 Acres |
| | Hectare Conversion |
| Property Type: | Vacant land with Development Potential |
| Possible Uses: | Agricultural Production |
| Total Investment: | $107,250.00 |
| | Monetary Conversion |
| Unit Price: | $2,750 per acre |
| Sold Price: | 107,250.00 |
| Productivity Index (PI): | 122.8 is the original PI index |
| Buildings: | No Buildings |
| Utilities: | All utilities available at the site |
| Zoning: | R-1 Single family detached residential. |
For more information contact:
Mark Goodwin
1-815-741-2226
1-815-741-2226
mgoodwin@bigfarms.com
Goodwin & Associates Real Estate, LLC
is an AGENT of the SELLERS.
** Sold **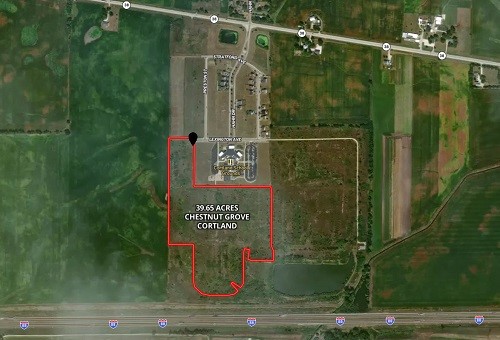 + View Brochure
property alerts
Be alerted to new listings, changes in current listings, and closings as a way to keep your finger on the pulse of the land market.
Property Overview
Great Investment Opportunity

39.65 Acres of vacant land south and west of Chestnut Grove Grade School, Cortland, Illinois. Preliminary site plane available for a single family residential development.

Top soil has been removed and stockpiled on site.

Stock pile of black dirt available on site to re-claim farmland.

No FSA or yield history. This land has not been farmed since 2017. Soil map is of the original soils, not the current status of the land.

Storm sewer lines have been installed with several manhole structures in place.

This is a wonderful opportunity to re-claim farmland but still have long term development potential.

Taxes are estimated to be $35/ac if used as agriculture. They could be much higher if not farmed

All due diligence must be done prior to contract.

No finance contingencies accepted.

Non-refundable earnest money requested.

Closing in a 7-14 day period from contract signing.

Survey available

Title work available

This property is bank owned
+ View Brochure
+ View Property Disclaimer and Disclosure.
Property Map
Listing Details
General Information

Listing Name:
Chestnut Grove 39 Acres
Tax ID Number/APN:
09-33-100-009 (39.65 acres)
Possible Uses:
Single family residential development or agricultural production (crops only)
Please contact the village of Cortland for any other potential type of use. (815)-756-9041
Zoning:
R-1 Single Family
Sale Terms:
Cash sale, 7-14 day closing. All due diligence must be done on buyers time.

Area & Location

School District:
Dekalb Community Unit School District 428
Site Description:
The property has not been farmed in many years. There are a variety of small trees and shrubs growing. The black dirt (top soil) was removed and stock piled in anticipation of residential development back on 2008. Storm sewer was installed and manhole structures can be found on the parcel.

Land Related

Available Utilities:
At or near the site.

Financials

Real Estate Taxes:
Dekalb County estimated taxes to be $35/ac if kept in agricultural product. If no crop is planted, then taxes revert back to residential and would be significantly higher.
Investment Amount:
$107,250.00

Location

Address:
Lexington Ave. Cortland, IL
County:
DeKalb County Illinois
MARK GOODWIN PROFESSIONAL BIOGRAPHY
It is difficult to find a real estate professional that specializes in Illinois Land Brokerage. Our services area includes Kendall County, Grundy County, Kane County, LaSalle County, Kankakee County, Livingston County, Ford County,Bureau, Henry County, Kane County, Dekalb County, Lake County, Iroquois County, Vermilion County, Kankakee County, and Cook County. Illinois Land Brokerage is a very specialized segment of the real estate brokerage industry. Knowledgeable Land Brokers are difficult to find. Many agents can sell a farm, but how many have the experience and qualifications of Goodwin and Associates?
Mark Goodwin is a Illinois Land Broker who can advise you about your land asset. It takes an experienced Illinois Land Broker to understand how best to market your land asset or find the property that best fits the investors needs or desires. Goodwin and Associates is the Land Broker for you in Illinois. We can help you with the marketing of your farm, residential development land, industrial land and commercial land or help with the selection of farmland, commercial land, retail land, industrial land, residential development land, residential lots, industrial lots and commercial lots. We are here to help you reach your goals.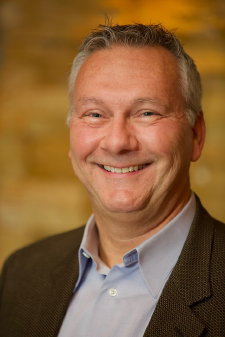 For more information about property for sale in Cortland, Illinois (Cortland Township, DeKalb County) contact:
Mark Goodwin - Illinois Land Broker
1-815-741-2226
1-815-741-2226
mgoodwin@bigfarms.com
Goodwin & Associates Real Estate, LLC
is an AGENT of the SELLERS.