30 Ac Lockport Multi-Family Site
| | |
| --- | --- |
| Status: | Sold |
| County: | Will |
| Township: | Lockport |
| Address: | 2615 S. Farrell Rd Lockport IL 60441 |
| Gross Land Area: | 30 Acres |
| | Hectare Conversion |
| Property Type: | Vacant farmland with Development Potential |
| Possible Uses: | Multi-Family or Apartments |
| Total Investment: | $2,000,000 |
| | Monetary Conversion |
| Unit Price: | $7,575 per proposed apartment unit |
| Sold Price: | $1,850,000 |
| Buildings: | No Buildings |
| Utilities: | Utilities are near the site |
| Zoning: | R-2 / PUD |
For more information contact:
Mark Goodwin
1-815-741-2226
1-815-741-2226
mgoodwin@bigfarms.com
Goodwin & Associates Real Estate, LLC
is an AGENT of the SELLERS.
** Sold **
+ View Brochure
property alerts
Be alerted to new listings, changes in current listings, and closings as a way to keep your finger on the pulse of the land market.
Property Overview
The 30 acre parcel was proposed to Lockport as a 264 unit apartment complex. The project was called Vital at Lockport, and proposed as a luxury apartment community. Vital was designed to fill an immediate need for market rate rental housing. Lockport is ready to help the new owner finalize this project. Owner would consider some level of participation in the project.
+ View Brochure
+ View Property Disclaimer and Disclosure.
Property Video
Property Map
Listing Details
General Information

Listing Name:
30 Acres Lockport Mult-Family Site
Tax ID Number/APN:
11-04-25-200-021 (10 acres)
11-04-25-400-002 (20 acres)
Possible Uses:
Potential apartment complex with 264 units. Site plan for twelve 22 unit buildings has been presented to the village of Lockport.
Zoning:
Current zoning is R-2 / PUD. The zoning would need a change to a PUD Multi-Family Residential.
Sale Terms:
Seller is interested in a small level of participation. It is not a contingency to a sale.

Area & Location

School District:
Fairmont Grade School District 89
Lockport Township School District 205
Market Type:
Primary Tapestry Segments are: Up and Coming Families (42%), Boomburbs (28%), Midlife Constants (22.5%)
Location Description:
Great location on Farrell Rd just south of Division Street in Lockport. Golf course at Broken Arrow across the street. High School is less than one mile north. 2.2 miles to the 159th and I-355 access.
Site Description:
Level farmland
Side of Street:
West side of Farrell Road.
Highway Access:
2.3 miles to I-355 access
5.2 miles to I-80 at New Lenox, Rt. 30 interchange
9.2 miles to I-55 at Plainfield Rt. 30 interchange
Road Type:
Blacktop
Property Visibility:
Excellent frontage on Farrell Rd.
Largest Nearby Street:
Division Street, (167th)

Land Related

Lot Frontage (Feet):
992 feet of frontage on Farrell Rd.
Lot Depth:
1307 feet deep
Buildings:
No Buildings
Topography:
Level

Financials

Finance Data Year:
2017 Tax year
Real Estate Taxes:
The 2017 taxes paid in 2018 were $557.
Investment Amount:
The investment for this excellent development project is $2,000,000 or $7,575 per proposed unit.

Location

Address:
2516 S, Farrell Rd
Lockport, IL 60441-9798
County:
Will County Illinois
MARK GOODWIN PROFESSIONAL BIOGRAPHY
It is difficult to find a real estate professional that specializes in Illinois Land Brokerage. Our services area includes Kendall County, Grundy County, Kane County, LaSalle County, Kankakee County, Livingston County, Ford County,Bureau, Henry County, Kane County, Dekalb County, Lake County, Iroquois County, Vermilion County, Kankakee County, and Cook County. Illinois Land Brokerage is a very specialized segment of the real estate brokerage industry. Knowledgeable Land Brokers are difficult to find. Many agents can sell a farm, but how many have the experience and qualifications of Goodwin and Associates?
Mark Goodwin is a Illinois Land Broker who can advise you about your land asset. It takes an experienced Illinois Land Broker to understand how best to market your land asset or find the property that best fits the investors needs or desires. Goodwin and Associates is the Land Broker for you in Illinois. We can help you with the marketing of your farm, residential development land, industrial land and commercial land or help with the selection of farmland, commercial land, retail land, industrial land, residential development land, residential lots, industrial lots and commercial lots. We are here to help you reach your goals.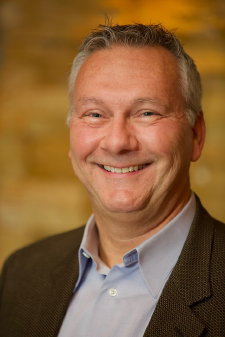 For more information about property for sale in Lockport, Illinois (Lockport Township, Will County) contact:
Mark Goodwin - Illinois Land Broker
1-815-741-2226
1-815-741-2226
mgoodwin@bigfarms.com
Goodwin & Associates Real Estate, LLC
is an AGENT of the SELLERS.