148 Ac Ballou Rd Farm
| | |
| --- | --- |
| Status: | Active |
| County: | Will |
| Township: | Wesley Township, Will County |
| Address: | Ballou Road Wilmington IL 60481 |
| Gross Land Area: | 148 Total Acres |
| | Hectare Conversion |
| Property Type: | Vacant farmland with Development Potential |
| Possible Uses: | Agricultural Production & 10 Acre Building Lots |
| Total Investment: | $1,613,200 |
| | Monetary Conversion |
| Unit Price: | $10,900 per Acre |
| Productivity Index (PI): | The PI for this farm is 138.4 |
| Buildings: | No Buildings |
| Zoning: | Agriculture |
For more information contact:
Mark Goodwin
1-815-741-2226
1-815-741-2226
mgoodwin@bigfarms.com
Goodwin & Associates Real Estate, LLC
is an AGENT of the SELLERS.
** New Listing **
+ View Brochure
Property Overview
148 acres of top quality class A farmland with a PI of 138.4. Nice road frontage and just east of the Wauponsee Glacial Trail. One of the best farms in Will County. The farm is in section 8 of Wesley Township, Will County. Level farmland and appears to have good drainage. There is an additional 70 acres west of the Glacial trail surrounded by the Forked Creek Forest Preserve. Open Lease for 2019.
+ View Brochure
+ View Property Disclaimer and Disclosure.
Property Map
Listing Details
General Information

Listing Name:
148 Ac Ballou Rd. Farms
Tax ID Number/APN:
68.32 Acres 08-25-08-100-002
80 Acres 08-25-08-200-001

Possible Uses:
148 Acres of top quality class A farmland

Zoning:
Agriculture
Sale Terms:
Seller wishes to do a 1031 tax free exchange. There were three parcels available, 148, 70 & 17. The parcels can be purchased separately, but closings need to be coordinated with all three parcels.

Area & Location

School District:
Wilmington Community Unit School District 209U
Location Description:
Beautiful location next to the Will County Forest Preserve, Forked Creek Preserve. The Wauponsee Glacial Trail is also near the site. The parcels are only .6 miles from IL. Rt. 102.
Site Description:
148 Acres of flat high quality farmland.

Highway Access:
Just over half a mile to IL Rt. 102
3.4 miles to Rt. 53 in Wilmington
9.3 miles to I-55 at River road.
22 miles north to I-80 & Rt. 53
17.5 miles to I-57 at Peotone
Road Type:
Tar & chip
Property Visibility:
Excellent frontage on Ballou road.
Largest Nearby Street:
IL. Rt. 102

Land Related

Lot Frontage (Feet):
1938 feet of frontage on Ballou Road
Tillable Acres:
145.19 tillable acres according to the Will-Cook FSA Office.
Buildings:
No buildings
Topography:
Flat, level farmland.
FSA Data:
The Corn base is a 100%
PLC Corn yield of 154 bushels per acre.
Soil Type:
148 Acre Parcel 1 has excellent soil types.
Drummer silty clay loam (152A)
Brenton silt loam (149A)
Bowers silt loam (792A)
Harpster silty clay loam (67A)

Available Utilities:
Electricity is available at the site.


Financials

Finance Data Year:
2017 Taxes paid in 2018
Real Estate Taxes:
68.32 08-25-08-100-002 $2,001.00 or $29.29/ac
80 08-25-08-200-001 $3,468.00 or $43.35/ac

Investment Amount:
The total investment for this parcels is: $1,613,200 or $10,900 per acre


Location

Address:
West Ballou Road
County:
Will County
MARK GOODWIN PROFESSIONAL BIOGRAPHY
It is difficult to find a real estate professional that specializes in Illinois Land Brokerage. Our services area includes Will County, Grundy County, Kendall County, LaSalle County, Kane County, Kankakee County, Livingston County, and Ford County. Illinois Land Brokerage is a very specialized segment of the real estate brokerage industry. Knowledgeable Land Brokers are difficult to find. Many agents can sell a farm, but how many have the experience and qualifications of Goodwin and Associates?
Mark Goodwin is a Illinois Land Broker who can advise you about your land asset. It takes an experienced Illinois Land Broker to understand how best to market your land asset or find the property that best fits the investors needs or desires. Goodwin and Associates is the Land Broker for you in Illinois. We can help you with the marketing of your farm, residential development land, industrial land and commercial land or help with the selection of farmland, commercial land, retail land, industrial land, residential development land, residential lots, industrial lots and commercial lots. We are here to help you reach your goals.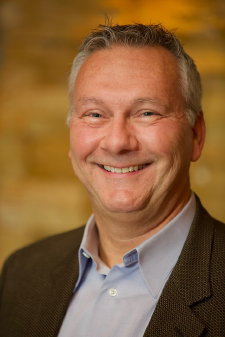 For more information about property for sale in Wilmington, Illinois (Wesley Township, Will County Township, Will County) contact:
Mark Goodwin - Illinois Land Broker
1-815-741-2226
1-815-741-2226
mgoodwin@bigfarms.com
Goodwin & Associates Real Estate, LLC
is an AGENT of the SELLERS.
newsletter/property alert sign up