Diamond Point Commercial Center
| | |
| --- | --- |
| Status: | Active |
| County: | Will |
| Township: | Wilmington |
| Address: | NEC of Route IL Rt 113 and County Line Road Diamond IL 60416 |
| Gross Land Area: | 20 Acres |
| | Hectare Conversion |
| Property Type: | Commercial Center for Retail and office development |
| Possible Uses: | Retail Development |
| Total Investment: | Call listing broker for pricing |
| Buildings: | No Buildings |
| Utilities: | Sewer, water, storm sewer, detention, gas and electric are all on site. |
| Zoning: | B-3 |
For more information contact:
Mark Goodwin
1-815-741-2226
1-815-741-2226
mgoodwin@bigfarms.com
Goodwin & Associates Real Estate, LLC
is an AGENT of the SELLERS.
** For Sale **
+ View Brochure
property alerts
Be alerted to new listings, changes in current listings, and closings as a way to keep your finger on the pulse of the land market.
Property Overview
Diamond Point Commercial
is at the heart of a local population of 28,500 residents and a larger market area of over 41,000 people. Diamond Point Commercial is an opportunity to take advantage of a totally underserved retail market area (see the Gap report). Diamond is at the center of Coal City, Braidwood, Wilmington, Carbon Hill, and Godley. Diamond Point Commercial when fully built out will be a 20-acre commercial hub for the area. Currently there is a thriving (150% of projections) KFC/Taco Bell at the site. The average household income for the market area is $70,664 and the median age is 40.6. The corner is ready for signalization when needed, IL Rt. 113 widening to I-55 is completed. There is a significant market gap of $214,283,000 for the trade area. The area is exploding with industrial warehouse development to the north and other significant manufacturing has already been established in the area. The traffic count on I-55, which is only half a mile east, is over 39,000 VPD, and 11,100 VPD on Rt. 113. There is flexibility in the site plan. Additional out-lots are planned along the frontage of Rt. 113 including a corner lot at County line road and Rt. 113. A 7200 SF retail center is planned for lot 7. This leaves an open pallet for design of the approximate 9 acres to the north of the out-lots. The site has four full access points, plus the right in, right out, just east of the corner. Storm water detention is at the Northeast corner which will provide for an open space amenity. The site is in the Diamond TIF district and Enterprise zone.
+ View Brochure
+ View Property Disclaimer and Disclosure.
Property Video
Property Map
MARK GOODWIN PROFESSIONAL BIOGRAPHY
It is difficult to find a real estate professional that specializes in Illinois Land Brokerage. Our services area includes Kendall County, Grundy County, Kane County, LaSalle County, Kankakee County, Livingston County, Ford County,Bureau, Henry County, Kane County, Dekalb County, Lake County, Iroquois County, Vermilion County, Kankakee County, and Cook County. Illinois Land Brokerage is a very specialized segment of the real estate brokerage industry. Knowledgeable Land Brokers are difficult to find. Many agents can sell a farm, but how many have the experience and qualifications of Goodwin and Associates?
Mark Goodwin is a Illinois Land Broker who can advise you about your land asset. It takes an experienced Illinois Land Broker to understand how best to market your land asset or find the property that best fits the investors needs or desires. Goodwin and Associates is the Land Broker for you in Illinois. We can help you with the marketing of your farm, residential development land, industrial land and commercial land or help with the selection of farmland, commercial land, retail land, industrial land, residential development land, residential lots, industrial lots and commercial lots. We are here to help you reach your goals.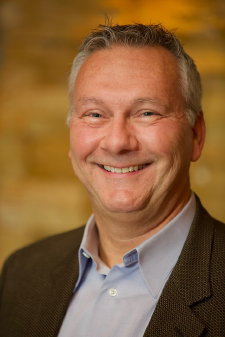 For more information about property for sale in Diamond, Illinois (Wilmington Township, Will County) contact:
Mark Goodwin - Illinois Land Broker
1-815-741-2226
1-815-741-2226
mgoodwin@bigfarms.com
Goodwin & Associates Real Estate, LLC
is an AGENT of the SELLERS.