Brookfield Estates, Seneca Lots 19-40
| | |
| --- | --- |
| Status: | Active |
| County: | LaSalle |
| Township: | Manlius, Brookfield |
| Gross Land Area: | 22 lots with an approximate total of 22 acres |
| | Hectare Conversion |
| Property Type: | Vacant Single Family Lots |
| Possible Uses: | Residential Development Lots |
| Total Investment: | Asking price is $220,000 |
| | Monetary Conversion |
| Buildings: | No Buildings |
| Utilities: | Electric |
| Zoning: | Residential |
For more information contact:
Mark Goodwin
1-815-741-2226
1-815-741-2226
mgoodwin@bigfarms.com
Goodwin & Associates Real Estate, LLC
is an AGENT of the SELLERS.
** For Sale **
+ View Brochure
property alerts
Be alerted to new listings, changes in current listings, and closings as a way to keep your finger on the pulse of the land market.
Property Notes
Brookfield Estates is a single family development in Seneca, IL. The development is found on the south side of the Illinois River. Many boating and recreational opportunity along with the highly regarded Seneca school district. Lots 19-40 have frontage on Wehrli Dr. and Fessler Ct. with approximately 22 total acres when you combine all 22 lots. Several of these lots are wooded as you can see from the aerial photographs. Excellent building site for up to 22 single family homes. Brookfield Estates is in an area of high quality homes. Lots 19-40 are part of a larger 40 lot development. Section one are lots 1-3, section two are lots 4-18 and section three are lots 19-40. Each section is being sold separately.
Property Map
Listing Details
General Information

Listing Name:
Brookfield Estates Residential Lots 19-40
Tax ID Number/APN:
20-35-176-001 through 008
20-35-177-001 through 016
Zoning:
Single Family Residential
Sale Terms:
Sellers prefer a conventional cash closing, but will consider sale terms.

Area & Location

School District:
Seneca Unit School District #170
Location Description:
South side of the Illinois River, Seneca Illinois. Excellent recreational opportunities.
Site Description:
Semi-finished lots with curb and gutter. This section of Brookfield Estates is being sold as is. Buyer is responsible for repair and completion of roads.
Highway Access:
I-80 access at Rt 6 is 8.15 miles northeast.
Morris is 15 miles east.
29 miles to I-55 & I-80 Interchange
Road Type:
Asphalt with curb & gutter.
Property Visibility:
Lots are easily seen from 2850th road or otherwise known as Brookfield Drive.
Largest Nearby Street:
Illinois Rt. 170

Land Related

Lot Frontage (Feet):
Varies by lot
Lot Depth:
Varies by lot
Buildings:
No Buildings
Zoning Description:
Property is zoned for single family homes. Covenants and restrictions are in place to ensure a consistent quality home subdivision. Minimum ranch home of 1800 Square feet and 2100 Square feet two story homes. Each home must have a minimum two car garage.
Topography:
This area of Brookfield Estates is level.
Available Utilities:
Electric is to the site. Each dwelling will require a private well and septic system.

Financials

Finance Data Year:
Tax year 2015
Real Estate Taxes:
Real Estate taxes paid in 2016 are approximately $100 per lot.
Investment Amount:
The asking price for lots 19-40 with approximately 22 acres is a total of $220,000. The section of Brookfield Estates is being sold as is. Buyer must repair and complete road surface.

Location

Address:
2435 Brookfield Dr
Seneca, IL 61360
County:
LaSalle
MARK GOODWIN PROFESSIONAL BIOGRAPHY
It is difficult to find a real estate professional that specializes in Illinois Land Brokerage. Our services area includes Kendall County, Grundy County, Kane County, LaSalle County, Kankakee County, Livingston County, Ford County,Bureau, Henry County, Kane County, Dekalb County, Lake County, Iroquois County, Vermilion County, Kankakee County, and Cook County. Illinois Land Brokerage is a very specialized segment of the real estate brokerage industry. Knowledgeable Land Brokers are difficult to find. Many agents can sell a farm, but how many have the experience and qualifications of Goodwin and Associates?
Mark Goodwin is a Illinois Land Broker who can advise you about your land asset. It takes an experienced Illinois Land Broker to understand how best to market your land asset or find the property that best fits the investors needs or desires. Goodwin and Associates is the Land Broker for you in Illinois. We can help you with the marketing of your farm, residential development land, industrial land and commercial land or help with the selection of farmland, commercial land, retail land, industrial land, residential development land, residential lots, industrial lots and commercial lots. We are here to help you reach your goals.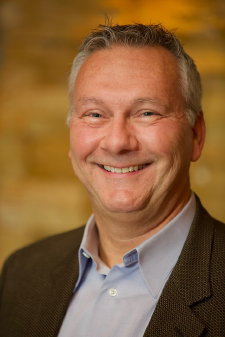 For more information about property for sale in Seneca, Illinois (Manlius, Brookfield Township, LaSalle County) contact:
Mark Goodwin - Illinois Land Broker
1-815-741-2226
1-815-741-2226
mgoodwin@bigfarms.com
Goodwin & Associates Real Estate, LLC
is an AGENT of the SELLERS.