Grayslake Transportation Parcel 43.5 Acres
| | |
| --- | --- |
| Status: | Active |
| County: | Lake |
| Township: | Avon Township |
| Address: | 700-798 S. Lake Street Grayslake IL 60030 |
| Gross Land Area: | 43.5 Acres |
| | Hectare Conversion |
| Property Type: | Vacant Development Land |
| Possible Uses: | Residential development & Wetland Banking |
| Total Investment: | $950,000 |
| | Monetary Conversion |
| Buildings: | No Buildings Included with this offering |
| Utilities: | Available from the city of Graylake and at the site |
For more information contact:
Mark Goodwin
1-815-741-2226
1-815-741-2226
mgoodwin@bigfarms.com
Goodwin & Associates Real Estate, LLC
is an AGENT of the SELLERS.
** Price Reduced **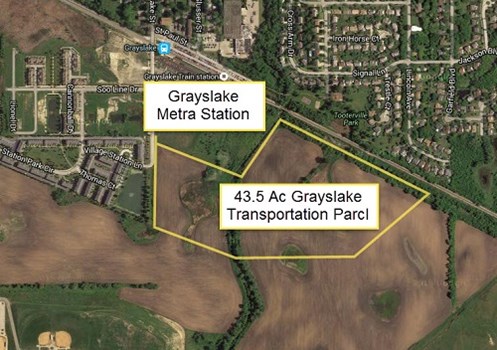 + View Brochure
Property Overview
The client said SELL THIS LAND! HUGE PRICE REDUCTION! Unique opportunity with multiple profit centers.
43.5 acres next to the Grayslake Metra Station. Potential for up to 422 mid-rise residential units on 5-9 acres. Balance in open space and potential 33 acre wetland bank.
High Density Residential Development potential

Extraordinary suburban Infill site

Wetland bank profit center potential

Adjacent to the proposed Rt. 83 & Rt 120 Re-

alignment

Utilities are at the site located on Lake Street

Metra Station (Milwaukee North Line (MD-N) to Union Station Chicago.
+ View Brochure
+ View Property Disclaimer and Disclosure.
Property Map
Listing Details
General Information

Listing Name:
Grayslake Transportation Parcel 43.5 Acres
Tax ID Number/APN:
Tax ID# 06-35-300-027 & 06-35-300-033
Possible Uses:
Unique opportunity with several potential uses. High Density Multi-family Development potential. Potential for a 33 acre wetland bank. The wetland bank is a potential profit center. The wetland bank also provides a long term open space amenity for the future high density residential development. The open space can be donated to a conservation entity as a charitable contribution to shelter profits from this project.
Zoning:
Per 1986 Heartland Settlement Agreement:
Allows PD approval of calculated density of 422 midrise dwelling units
Requires approval of Planned Unit Development Application
Grayslake's Lake St existing sewer/water can serve 300 DUs (2006)


Area & Location

School District:
Community consolidated School District 46
Grayslake Community High School District 127
Market Type:
Suburban Chicago Market Infill Site.
Location Description:
The Grayslake community or area profile has two dominant tapestry groups. Enterprising Professionals (60.4%) and In Style (37.4%). An explanation of these groups is included with this brochure. An executive summary provided by Esri of the 1, 3, & 5 mile radii is also included. In general terms this is a younger and more affluent population than the average US household.
Site Description:
The site is primarily open space and farmland. It is adjacent to the Metra Milwaukee North line, and future Rt 53 extension through Lake County.
Highway Access:
I-94 is approximately 6 miles from this parcel.
The Proposed Rt 83/120 re-alignment is adjacent to this parcel.
Road Type:
Lake Street is Asphalt.
Largest Nearby Street:
W. Belvidere road (Rt 120) is only half a mile north.
1.25 miles to Rt. 83
2.5 miles to Rt 45
Transportation:
Grayslake Metra Station Metra Station (Milwaukee North Line (MD-N) to Union Station Chicago is adjacent to this parcel
Prairie Crossing Station (MD-North) Metra Station is 2.5 miles or 6 minutes.
Chicago O'Hare International Airport is 35 miles or 47 minutes.


Land Related

Lot Frontage (Feet):
1328 feet of frontage on Lake Street
Buildings:
No buildings are included with this offering.
Flood Plain or Wetlands:
The parcel has several acres in a flood plain. It is approved for a future 33 acre wetland bank.
Available Utilities:
Utilities are available from the village of Grayslake.

Financials

Finance Data Year:
2017 Taxes paid in 2018
Real Estate Taxes:
The real-estate taxes are $1,884
Investment Amount:
43.5 acre Transportation parcel is being offered at $950,000.

Location

Address:
700-798 Lake Street
Grayslake, IL 60030
County:
Lake
MSA:
Chicago-Rockford
MARK GOODWIN PROFESSIONAL BIOGRAPHY
It is difficult to find a real estate professional that specializes in Illinois Land Brokerage. Our services area includes Will County, Grundy County, Kendall County, LaSalle County, Kane County, Kankakee County, Livingston County, and Ford County. Illinois Land Brokerage is a very specialized segment of the real estate brokerage industry. Knowledgeable Land Brokers are difficult to find. Many agents can sell a farm, but how many have the experience and qualifications of Goodwin and Associates?
Mark Goodwin is a Illinois Land Broker who can advise you about your land asset. It takes an experienced Illinois Land Broker to understand how best to market your land asset or find the property that best fits the investors needs or desires. Goodwin and Associates is the Land Broker for you in Illinois. We can help you with the marketing of your farm, residential development land, industrial land and commercial land or help with the selection of farmland, commercial land, retail land, industrial land, residential development land, residential lots, industrial lots and commercial lots. We are here to help you reach your goals.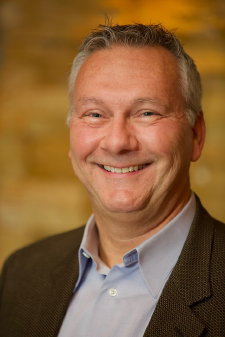 For more information about property for sale in Grayslake, Illinois (Avon Township Township, Lake County) contact:
Mark Goodwin - Illinois Land Broker
1-815-741-2226
1-815-741-2226
mgoodwin@bigfarms.com
Goodwin & Associates Real Estate, LLC
is an AGENT of the SELLERS.
newsletter/property alert sign up