155 Acres Gore Road
| | |
| --- | --- |
| Status: | Sold |
| County: | Grundy |
| Township: | Saratoga |
| Address: | 1765 County Rd 7000 North (Gore Rd) Morris Il 60450 |
| Gross Land Area: | 155 Acres |
| | Hectare Conversion |
| Property Type: | Vacant Farmland |
| Possible Uses: | Currently in production agriculture |
| Total Investment: | $2,480,000 |
| | Monetary Conversion |
| Unit Price: | $16,000 per acres |
| Sold Price: | $1,891,000 |
| Productivity Index (PI): | The PI index for this farm is 128 |
| Buildings: | Farmhouse, garage and small shed |
| Utilities: | Available from the city of Morris. |
| Zoning: | Currently zoned Agriculture |
For more information contact:
Mark Goodwin
1-815-741-2226
1-815-741-2226
mgoodwin@bigfarms.com
Goodwin & Associates Real Estate, LLC
is an AGENT of the SELLERS.
** Sold **
+ View Brochure
property alerts
Be alerted to new listings, changes in current listings, and closings as a way to keep your finger on the pulse of the land market.
Property Overview
NEW LOWER PRICE! 155 acres with excellent frontage along I-80 in Morris.
26,000 vehicles pass by this site everyday.
Easy access to Rt. 47 and I-80, near shopping and the Richie Brothers Auction facility.
Great property to buy and hold for long term appreciation or develop now. Additional rental income of $6,000 for farmhouse. Utilities available to the site from the city of Morris. Strong demographics, Industrial developments is in the area. Rt 47 is being widened to four lanes for easier north-south traffic movement. . Very good farmland with a PI of 128. On page 6 we have a proposed layout of an Industrial Park for this location.
+ View Brochure
+ View Property Disclaimer and Disclosure.
Property Video
Property Map
Listing Details
General Information

Listing Name:
155 Acres Gore Road Morris, Illinois
Tax ID Number/APN:
02-32-100-002
Possible Uses:
Property designated as mixed-use per City of Morris Master Plan, offering multiple options for the strategic investor. There is a potential layout of an industrial park on the site in this brochure.
Zoning:
Currently zoned Agriculture with significant multi-use potential.
Sale Terms:
Cash at Closing

Area & Location

School District:
Saratoga Grade School District 60C
Morris Community High School District 101
Location Description:
Excellent location with exposure to I-80 and approximately 26,000 VPD. The site is at the SE corner of Ashton & Gore road. The 155 acres is adjacent to the Richie Brothers Auction facility. Easy access to I-80 and Rt. 47 interchange. Great location for an industrial park.
Site Description:
Currently level farmland with house, garage barn and grain storage.
Side of Street:
North side of Interstate 80
East of Ashton road
South of Gore road
Highway Access:
Approximately 1.5 miles to the I-80 and Rt. 47 interchange.
Road Type:
Tar & Chip
Property Visibility:
The visibility of this site is excellent with a half mile of frontage. Interstate 80 has approximately 26,000 vehicles per day driving past this location. The property also has nearly half a mile of frontage on Ashton and Gore roads.
Largest Nearby Street:
Rt. 47 is 1.5 miles east

Land Related

Lot Frontage (Feet):
2581 feet on Gore road
2601 feet on Ashton road
2492 feet on I-80
Yield History:
Farm is currently lease for the 2018 crop season. Excellent yield history on this farm. Corn yields in the 173 - 200 bushel range and soybeans in the 47-62 bushel range.
Tillable Acres:
Approximately 151 tillable acres providing a steady revenue-stream for an investor.
Buildings:
House, barn, garage and grain storage. Additional rental income of $6,000 per year.
Zoning Description:
Currently zoned Agriculture, may potential uses per the City of Morris Master Plan.
Flood Plain or Wetlands:
None known, maps are included with this brochure. The national wetlands inventory map shows no wetlands.
Topography:
Flat
Available Utilities:
Utilities are near the site.

Financials

Finance Data Year:
2014
Real Estate Taxes:
Total tax bill for 155 acres is $3,812 or $24.59/ac.
Investment Amount:
NEW LOWER PRICE! This excellent site is available at $16,000 per acre or a total investment of $2,480,000.

Location

Address:
1745 Gore Rd
Morris, IL 60450
Latitude 41.3858098
Longitude -88.45591159999998
County:
Grundy
MARK GOODWIN PROFESSIONAL BIOGRAPHY
It is difficult to find a real estate professional that specializes in Illinois Land Brokerage. Our services area includes Kendall County, Grundy County, Kane County, LaSalle County, Kankakee County, Livingston County, Ford County,Bureau, Henry County, Kane County, Dekalb County, Lake County, Iroquois County, Vermilion County, Kankakee County, and Cook County. Illinois Land Brokerage is a very specialized segment of the real estate brokerage industry. Knowledgeable Land Brokers are difficult to find. Many agents can sell a farm, but how many have the experience and qualifications of Goodwin and Associates?
Mark Goodwin is a Illinois Land Broker who can advise you about your land asset. It takes an experienced Illinois Land Broker to understand how best to market your land asset or find the property that best fits the investors needs or desires. Goodwin and Associates is the Land Broker for you in Illinois. We can help you with the marketing of your farm, residential development land, industrial land and commercial land or help with the selection of farmland, commercial land, retail land, industrial land, residential development land, residential lots, industrial lots and commercial lots. We are here to help you reach your goals.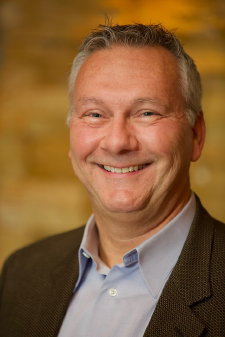 For more information about property for sale in Morris, Illinois (Saratoga Township, Grundy County) contact:
Mark Goodwin - Illinois Land Broker
1-815-741-2226
1-815-741-2226
mgoodwin@bigfarms.com
Goodwin & Associates Real Estate, LLC
is an AGENT of the SELLERS.