133 Ac Wilton Center Farm
| | |
| --- | --- |
| Status: | Active |
| County: | Will |
| Township: | Wilton Township, Will County |
| Address: | W. Offner Rd. (section 1 of Wilton Twp.) Wilton Center / Manhattan IL 60442 |
| Gross Land Area: | 133 Total Acres |
| | Hectare Conversion |
| Property Type: | Vacant farmland & timber |
| Possible Uses: | Ag production, Estate Homesite, Recreational |
| Total Investment: | $1,197,000 |
| | Monetary Conversion |
| Unit Price: | $9,000 per acre |
| Productivity Index (PI): | PI Index is 120.5 on approximately 86.35 tillable acres |
| Buildings: | No Buildings |
| Utilities: | The location will require a Well & Septic for a building permit |
| Zoning: | Agriculture |
For more information contact:
Mark Goodwin
1-815-741-2226
1-815-741-2226
mgoodwin@bigfarms.com
Goodwin & Associates Real Estate, LLC
is an AGENT of the SELLERS.
** New Listing **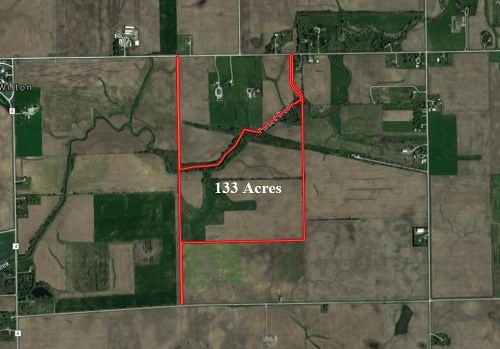 + View Brochure
Property Overview
133 Acres with a nice combination of tillable farmland acres and timber/creek acres. The property is grandfathered by Will County for flag lots. The County will allow two building permits on this farm. There are access points on Eagle Lake Road and W. Offner Road. Rolling hills and creek make this an ideal location for family get-a-way, recreational or secluded estate home-site. Good soil PI on the approximately 86 tillable acres.
+ View Brochure
+ View Property Disclaimer and Disclosure.
Property Map
Listing Details
General Information

Listing Name:
133 Acre Wilton Center Farm
Tax ID Number/APN:
13-19-01-300-001 (80.5 Acres)
13-19-01-100-009 (52.09 Acres)
Possible Uses:
Crop production on the 86 tillable acres. Recreational, estate homesites.
Zoning:
Agriculture

Area & Location

School District:
Peotone Community Unit School District 207U
Market Type:
This can be considered a transitional land parcel. The potential Peotone or Third Airport is proposed in an area only 10 mile east of this farm.
Location Description:
Access from two township roads, Eagle Lake and W. Offner road. Easy access to Rt 45 (LaGrange Rd) and Rt. 52. The site does not have any road frontage other than the three access points. The access points are grandfathered as flag lots which will allow for two building permits, one for each tax ID.
Site Description:
Rolling farmland with creek and timber. There are three access points for the two tax id numbers allowing for two building permits according to Will County Land Use Department.
Side of Street:
South side of Offner road and north side of Eagle Lake road. There are two access points on W. Offner road and one access point on Eagle Lake road.
Highway Access:
8.2 miles to I-57 at Peotone
11 miles to I-57 at Monee
12.4 miles to I-80 at Briggs Street in Joliet
Road Type:
Gravel roads

Land Related

Tillable Acres:
Approximately 86.35 tillable acres
Buildings:
No Buildings
Flood Plain or Wetlands:
Some flood plain and wetland acres along the creek.
Topography:
Gently rolling
FSA Data:
86.35 Tillable acres
Corn Base 54.5 PLC Yield 126 bushels per acre
Soybean Base 32.4 PLC Yield 42 bushels per acre
Soil Type:
Varna silt loam (223C2)
Elliott silt loam (125B)
Available Utilities:
This site will require a private well and septic system to construct a home or building.

Financials

Finance Data Year:
2017 Taxes paid in 2018
Real Estate Taxes:
13-19-01-300-001 (80.5 Acres) $852
13-19-01-100-009 (52.09 Acres)$958
Total real-estate taxes $1,810.00
Investment Amount:
The asking price for this 133 acres is $9,000 per acre for a total investment of $1,197,000.

Location

Address:
W. Offner Rd
W. Eagle Lake Rd.
County:
Will County Illinois
Section one of Wilton Township
MARK GOODWIN PROFESSIONAL BIOGRAPHY
It is difficult to find a real estate professional that specializes in Illinois Land Brokerage. Our services area includes Will County, Grundy County, Kendall County, LaSalle County, Kane County, Kankakee County, Livingston County, and Ford County. Illinois Land Brokerage is a very specialized segment of the real estate brokerage industry. Knowledgeable Land Brokers are difficult to find. Many agents can sell a farm, but how many have the experience and qualifications of Goodwin and Associates?
Mark Goodwin is a Illinois Land Broker who can advise you about your land asset. It takes an experienced Illinois Land Broker to understand how best to market your land asset or find the property that best fits the investors needs or desires. Goodwin and Associates is the Land Broker for you in Illinois. We can help you with the marketing of your farm, residential development land, industrial land and commercial land or help with the selection of farmland, commercial land, retail land, industrial land, residential development land, residential lots, industrial lots and commercial lots. We are here to help you reach your goals.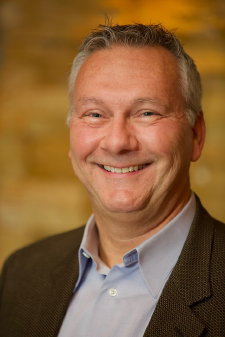 For more information about property for sale in Wilton Center / Manhattan, Illinois (Wilton Township, Will County Township, Will County) contact:
Mark Goodwin - Illinois Land Broker
1-815-741-2226
1-815-741-2226
mgoodwin@bigfarms.com
Goodwin & Associates Real Estate, LLC
is an AGENT of the SELLERS.
newsletter/property alert sign up