160 Acres Wesley Township Farm
| | |
| --- | --- |
| Status: | Sold |
| County: | Will |
| Township: | Wesley Township |
| Address: | 20162-20652 W. Goodwin Road Wilmington IL 60481 |
| Gross Land Area: | 160 Acres |
| | + Hectare Conversion |
| Property Type: | Vacant Farmland & Timberland |
| Possible Uses: | Farming or Recreation |
| Total Investment: | $1,150,121 |
| | + Monetary Conversion |
| Unit Price: | $7,188 per acre |
| Sold Price: | $7,188 or $1,150,121 |
| Soil Productivity Index: | 118 PI on approximately 109 tillable acres |
| Buildings: | None |
| Zoning: | Agriculture |
For more information contact:
Mark Goodwin
1-815-741-2226
1-815-741-2226
mgoodwin@bigfarms.com
** Sold **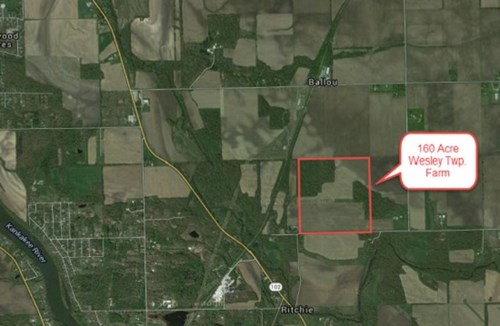 + View Brochure
Property Overview
160 total acres with approximately 109 tillable acres and 51 acres of timberland. Great location for many uses, Residential estate, horses, hunting, recreation, with farm income. Low Will County taxes. Next to the Will County's Forked Creek Forest Preserve.
+ View Brochure
+ View Property Disclaimer and Disclosure.
Property Video
Property Map
Listing Details
General Information

Listing Name:
160 Acre Wesley Township Farm
Tax ID Number/APN:
08-25-08-300-008 (50 ac)
08-25-08-300-007 (30 ac)
08-25-05-400-001 (40 ac)
08-25-08-400-003 (40 ac) The west 40 acres of this tax ID#
Possible Uses:
Residential, Recreational, Agriculture production.
Zoning:
The farm is zoned Agriculture
Sale Terms:
Cash at closing to settle an estate.

Area & Location

School District:
Wilmington Unit School District 209U
Location Description:
Half a mile off of Rt. 102 near the small community of Ritchie. Only three miles SE of Wilmington. Section 8 of Wesley Township, Will County.
Site Description:
Rolling farmland near several county subdivisions. Approximately 51 acres of timber, the balance is tillable farmland. Great recreational and agricultural area. Kankakee River State Park only 2.5 miles SE of this farm. Forked Creek Forest Preserve next to the property.
Side of Street:
North side of Goodwin Road
Highway Access:
IL Rt. 102 is half a mile south.
I-55 north 10.5 miles and 9.75 miles I-55 south
I-57 Peotone is 19 miles east
Road Type:
Tar & Chip
Property Visibility:
Good, half a mile of frontage on Goodwin road.
Largest Nearby Street:
IL Rt. 102

Land Related

Lot Frontage (Feet):
2640 feet of road frontage on Goodwin road.
Tillable Acres:
Approximately 109 tillable acres, balance is timber and roads
Lot Depth:
2640 feet deep
Buildings:
No Buildings
Zoning Description:
Agriculture
Flood Plain or Wetlands:
None
Topography:
Flat to gently rolling
Soil Type:
Silty clay loam. Soil map included with this brochure
Available Utilities:
Will require private well and septic systems.

Financials

Finance Data Year:
2014 Tax assessment payable in 2015
Real Estate Taxes:
$210.38 08-25-08-300-008 (50 ac)
$327.44 08-25-08-300-007 (30 ac)
$793.92 08-25-05-400-001 (40 ac)
$1,774. 08-25-08-400-003 (80 ac With buildings) Only west 40 without buildings is part of this sale.

Investment Amount:
Total investment amount is $1,150,121 or $7,188 per acre.

Location

Address:
20162-20652 W. Goodwin Rd
Wilmington, IL 60481
County:
Will County
MARK GOODWIN PROFESSIONAL BIOGRAPHY
It is difficult to find a real estate professional that specializes in Illinois Land Brokerage. Our services area includes Will County, Grundy County, Kendall County, LaSalle County, Kane County, Kankakee County, Livingston County, and Ford County. Illinois Land Brokerage is a very specialized segment of the real estate brokerage industry. Knowledgeable Land Brokers are difficult to find. Many agents can sell a farm, but how many have the experience and qualifications of Goodwin and Associates?
Mark Goodwin is a Illinois Land Broker who can advise you about your land asset. It takes an experienced Illinois Land Broker to understand how best to market your land asset or find the property that best fits the investors needs or desires. Goodwin and Associates is the Land Broker for you in Illinois. We can help you with the marketing of your farm, residential development land, industrial land and commercial land or help with the selection of farmland, commercial land, retail land, industrial land, residential development land, residential lots, industrial lots and commercial lots. We are here to help you reach your goals.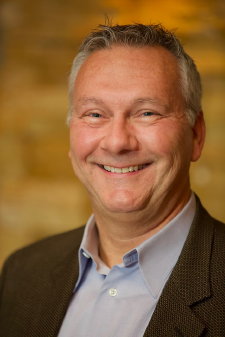 For more information about property for sale in Wilmington, Illinois (Wesley Township Township, Will County) contact:
Mark Goodwin - Illinois Land Broker
815-741-2226
mgoodwin@bigfarms.com