** New Listing **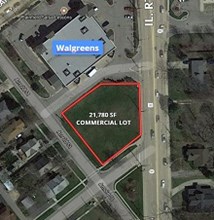 Commercial Lot Plainfield
Commercial Lot Rt 59 Plainfield for sale.
Property Details
** Under Contract **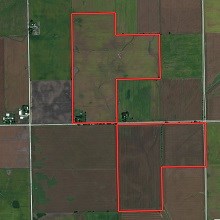 260 Ac Holz Farm
260 Acres of high quality Wilton Township farmland. 140 acres parcel 1 also with a 5 acre farmstead. Parcel 2 is 120 of quality farmland.
Property Details
** For Sale **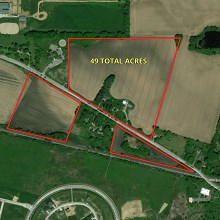 49 Ac Elgin Development Site
49.9 total acres in three fields. Great road frontage on Highland avenue on the west edge of the Elgin City limits.
Property Details
** View More Properties **
View All Properties
View more Illinois farmland, industrial land, retail and commercial land, residential development land or finish commercial lots, residential lots and industrial lots.
View All Properties
What's News
---
---
Search Our Properties
---
---
About Us
---

Goodwin & Associates Real Estate, LLC was formed in 1996 by Mark Goodwin, a University of Illinois graduate and vocational agriculture teacher. His firm numbers among the best real estate firms in the area for buyers and sellers of farm, commercial, development and residential land. Read More
newsletter/property alert sign up